address
7100 Old Seward Highway Suite L
Anchorage,
Alaska
99518
United States of America
CS Instructor Status
N/A

Introductory Courses
Lymphatic Venous Combined (2014), Neural Lower Quadrant (N2), Foundations of Fascial Counterstrain (F1), Visceral (VS), Arterial Dysfunction (AR), Neural Upper Quadrant (N1), Myochains and Spinal Ligs (MS1), Periosteal Dysfunction (MS2), Cranial Periosteum and Cartilage (CSS1), Cartilage / SF dysfunction (MS3)
Counterstrain Mastery Programs
CSA Module 3: Counterstrain for the Lymphatic/Venous System, CS Convention 2018 Mod 1, CS Convention 2019 Mod 2, Counterstrain Convention 2019, CSA Module 1 Intro: Counterstrain and the Cranial Scan, CS Virtual Convention 2020, CS Virtual Convention 2021, CS Convention 2023
Yichen Bibo Chung, PT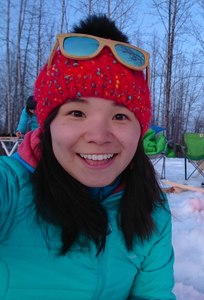 My dad nicknamed me Bibo when I was two years old growing up in Taiwan. This has affectionately become my identity all the way through PT school to present. Being exposed to the benefits of both eastern and western medicine peaked my interest to pursue an education in manual physical therapy. My deep compassion for people has moved me to make it a career. I love helping people feel their best! I received my PT degree at the National Yang-Ming University and became a physical therapist in 2011. Although I have taken many continuing education courses on manual therapy over the years, Counterstrain is by far the one method that truly altered my life professionally and personally. It not only fixed my long term GI problem that no doctors or medication could, but also strengthened me and supported me greatly throughout my pregnancies, labors and postpartum recovery. It is more than just a technique, but a multi-system holistic approach to wellness. Rather than treating superficial symptoms, Counterstrain powerfully digs into the root cause of issues, and yet at the same time, is extremely gentle on your body. I couldn't be more excited to be taking the mastery program with Counterstrain Academy. I look forward to helping more people with this powerful technique!