address
1200 Gough Street Suite 400 San Francisco
San Francisco,
California
95448
United States of America
CS Instructor Status
N/A

Introductory Courses
Foundations of Fascial Counterstrain (F1), Visceral (VS), Arterial Dysfunction (AR), Neural Upper Quadrant (N1), Neural Lower Quadrant (N2), Myochains and Spinal Ligs (MS1), Lymphatic-Venous part 1 (LV1), Lymphatic-Venous part 2 (LV2), Periosteal Dysfunction (MS2), Tendon-lymphatic Chains
Counterstrain Mastery Programs
CS Convention 2023, CSA Module 1 Intro: Counterstrain and the Cranial Scan
Mindy Marantz, PT, MS, GCFP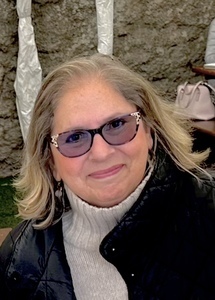 "Most people just don't know how good they can feel!" As an advanced manual physical therapist with more than 30 years experience, my interest in Fascial counterstrain evolved from my first encounter with Counterstrain in 2004. FCS today provides a holistic approach for each patient who comes for help to my SF clinic, HealthWell Physical Therapy Group. After completing my Masters Degree in Physical Therapy at Columbia University in New York, I've pursued studies in osteopathic techniques, as well as visceral and neurological manual therapy with French osteopath Dr. Jean Pierre Barral. I have also completed 4 years of Feldenkrais training providing a unique somatic handle to guide movement re-education. Working both in San Francisco and Healdsburg California, I am currently pursuing certification in Brian Tuckey's educational curriculum, Fascial Counterstrain (FCS), to broaden my ability to optimize treatment through reducing systemic inflammation, and restore hope for those limited by troubling health challenges.