Pensacola,
Florida
32504
United States of America
CS Instructor Status
N/A

Introductory Courses
Foundations of Fascial Counterstrain (F1), Neural Upper Quadrant (N1), Lymphatic-Venous part 1 (LV1), Myochains and Spinal Ligs (MS1), Visceral (VS), Neural Lower Quadrant (N2), Lymphatic-Venous part 2 (LV2), Periosteal Dysfunction (MS2), Arterial Dysfunction (AR), Tendon-lymphatic Chains
Counterstrain Mastery Programs
CS Convention 2023, CSA Module 1 Intro: Counterstrain and the Cranial Scan
Isaiah Requintina, DPT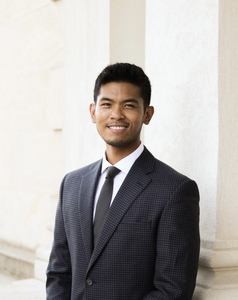 Dr. Isaiah Requintina, PT, DPT received his physical therapy training from Southwest Baptist University in Bolivar, MO. After his time there, he received rigorous training in traditional manual therapy techniques addressing mechanical and chronic pain issues. It was during this time that he encountered Fascial Counterstrain and was treated using it. He was impressed, not only with its ability to address pain of different sources and types, but more importantly, its ability to address dysfunction in structures both in and outside of the musculoskeletal world contributing to the pain as well as other symptoms such as stress and anxiety. Recognizing the power of Fascial Counterstrain in that first encounter, he has since dedicated his time to learning and using it to help his patients achieve optimum health and wellness. Isaiah works with Renew Concierge Physical Therapy providing mobile bodywork and manual physical therapy treatment in the Niceville, Fort Walton Beach, and Destin, FL areas.