Coronado,
California
92118
United States of America
CS Instructor Status
N/A

Introductory Courses
Foundations of Fascial Counterstrain (F1), Myochains and Spinal Ligs (MS1), Lymphatic-Venous part 1 (LV1), Neural Lower Quadrant (N2), Neural Upper Quadrant (N1), Lymphatic-Venous part 2 (LV2), Periosteal Dysfunction (MS2), Tendon-lymphatic Chains, Arterial Dysfunction (AR)
Counterstrain Mastery Programs
CS Convention 2023, CSA Module 1 Intro: Counterstrain and the Cranial Scan
Mark Vennerholm, CMT, HHP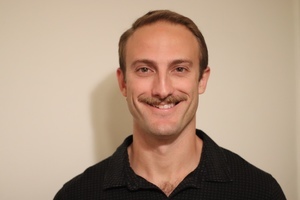 Mark graduated from the International College of Holistic Studies (ICOHS) as a Certified Massage Therapist (CMT), Holistic Health Practitioner (HHP) and also has a degree in Aviation: Professional Pilot from Oklahoma State University. Mark received Counterstrain treatments from Dr. Kyle Kusunose and Dr. Holly Christy (Poulsbo, WA) while serving in the U.S. Navy and was blown away by the outstanding results that Counterstrain had among other treatments he had tried. After spending six years in the Navy, he felt the calling to change career paths and become a Counterstrain Specialist so he could help others find pain relief the same way that he had. Mark likes to run trails, work out, and spend time with his wife, Reanna, and two dogs.