address
1675 SW Marlow Ave Suite 307D
Portland,
Oregon
97225
United States of America
CS Instructor Status
N/A

Introductory Courses
Arterial Dysfunction (AR), Lymphatic Venous Combined (2014), Myochains and Spinal Ligs (MS1), Visceral (VS), Neural Lower Quadrant (N2), Neural Upper Quadrant (N1), Foundations of Fascial Counterstrain (F1), Periosteal Dysfunction (MS2), Cartilage / SF dysfunction (MS3)
Counterstrain Mastery Programs
CSA Module 1 Intro: Counterstrain and the Cranial Scan, CSA Module 2: Counterstrain for the Visceral System, CSA Module 3: Counterstrain for the Lymphatic/Venous System, CSA Module 4: Counterstrain for the Arterial System, Counterstrain Convention 2019, CS Virtual Convention 2021, CSA Module 7: Counterstrain for the Musculoskeletal System, Part 1
Nanci Williams, LMT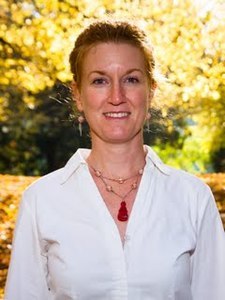 Please visit www.remembermassage.com for more information about me and my practice. Courses Taken: SCS I, SCS II, FCS FI, FCS MS1, FCS MS2, FCS MS3, FCS AR, FCS VC, FCS LV, FCS N1, FCS N2 Testimonial from 8 Hands Healing: "Nanci is a wealth of information and addresses the whole self, not just the body. Wonderful soul to work with." Testimonial from Academy of Qi Dao: "Precise application of touch therapy that facilitates healing, self-awareness, and joy." My ideal clients are adults who are responsible, coachable, and open. They want to heal the pains or limitations of their body and mind, they want to move with ease, strength, and grace, and they want to expand their knowledge about their body, their personal influence and powerful self-healing capabilities.