address
21920 Minnetonka Blvd
Excelsior,
Minnesota
55331
United States of America
CS Instructor Status
N/A

Introductory Courses
Foundations of Fascial Counterstrain (F1), Myochains and Spinal Ligs (MS1), Visceral (VS), Cartilage / SF dysfunction (MS3), Neural Upper Quadrant (N1), Lymphatic Venous Combined (2014), Neural Lower Quadrant (N2), Periosteal Dysfunction (MS2)
Counterstrain Mastery Programs
Counterstrain Convention 2019, CS Convention 2023
Anna Retzke, PT, DPT, CSCS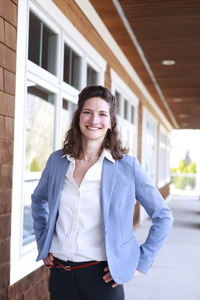 Anna believes that successful recovery requires a multi-faceted treatment approach, including specific manual therapy techniques, tailored exercise techniques, body mechanic training for daily activities, and promotion of a lifestyle with ongoing exercise. Following a career as a bioelectrical engineer, Anna graduated with a Doctorate in Physical Therapy from Concordia University of Wisconsin. Her degree in Physical Therapy and completion of the Orthopedic Manual Physical Therapy (OMPT) Professional Development Program has allowed her to hone her problem-solving skills, helping her identify the root-cause of clients' conditions. She applies advanced techniques focused on treating the cause of pain taught in Fascial Counterstrain, which is gentle, powerful and long-lasting. She is also a Certified Strength and Conditioning Specialist (CSCS), which gives her access to current research for exercise, movement and wellness. Additionally, she incorporates her neurological system training to improve integration, balance and prevent re-injury.