address
9077 Shady Grove Ct
Gaithersburg,
Maryland
20877
United States of America
CS Instructor Status
N/A

Introductory Courses
Foundations of Fascial Counterstrain (F1), Lymphatic Venous Combined (2014), Myochains and Spinal Ligs (MS1), Arterial Dysfunction (AR), Periosteal Dysfunction (MS2), Neural Upper Quadrant (N1), Visceral (VS), Cartilage / SF dysfunction (MS3), Astrocytes, mediastinum & Sulcal Vessels (CSS2), Neural Lower Quadrant (N2), Cranial Periosteum and Cartilage (CSS1)
Counterstrain Mastery Programs
Counterstrain Convention 2019, CS Virtual Convention 2021, CSA Module 1 Intro: Counterstrain and the Cranial Scan
Jason Glikman, PT, DPT, CDNT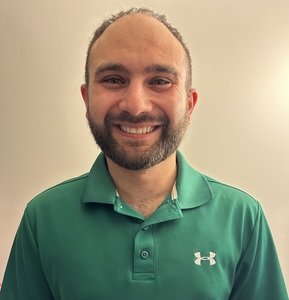 I received my Bachelors of Science degree in Kinesiology from the University of Maryland at College Park and my Doctorate of Physical Therapy from the University of New England in Portland, ME. I was always drawn to working with a wide range of orthopedic injuries, from athletes to patients suffering from chronic pain. I pursued different treatment paradigms, which included a wide range of manual therapy techniques that included Maitland manual therapy, trigger point dry needling, muscle energy techniques, and intrument-assisted soft tissue mobilization. I also specialized in working with overhead athletes and the running community. I have gained valuable experience working with a wide range of clientele, from athletes suffering from orthopedic injuries to adults with chronic pain. I utilize a full-body approach to treat patients with headaches/migraines, post-COVID conditions, TMJ dysfunctions, chronic pain, strains/sprains, nerve pain, and visceral/abdominal pain.