Asheville,
North Carolina
28801
United States of America
CS Instructor Status
N/A

Introductory Courses
Foundations of Fascial Counterstrain (F1), Visceral (VS), Lymphatic Venous Combined (2014), Arterial Dysfunction (AR), Neural Upper Quadrant (N1), Neural Lower Quadrant (N2), Myochains and Spinal Ligs (MS1), Periosteal Dysfunction (MS2), Epidural Ligament Supplemental (N1 SUP), Cartilage / SF dysfunction (MS3), Astrocytes, mediastinum & Sulcal Vessels (CSS2)
Counterstrain Mastery Programs
CS Virtual Convention 2020, Counterstrain Convention 2019, CS Virtual Convention 2021, CSA Module 3: Counterstrain for the Lymphatic/Venous System, CSA Module 1 Intro: Counterstrain and the Cranial Scan
Lynn Ann Harris, LMBT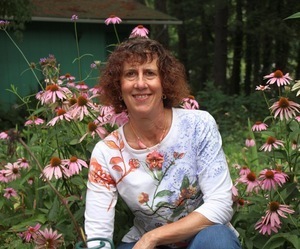 Lynn Harris, Licensed Massage Therapist, and Certified Neuromuscular Therapist, has over 30 years of experience, with advanced training in craniosacral therapy, and Lymphatic Drainage. She has been studying Fascial Strain/Counterstrain since 2015 which she now specializes in. Through using Fascial Strain/Counterstrain, Lynn has achieved success in treating complaints such as neck and low back problems, whiplash, frozen shoulder, sports injuries, TMJ, and headaches.