address
71 rue du maréchal Leclerc
Baud,
Bretagne
56150
France
CS Instructor Status
N/A

Introductory Courses
Arterial Dysfunction (AR), Myochains and Spinal Ligs (MS1), Lymphatic Venous Combined (2014), Visceral (VS), Periosteal Dysfunction (MS2), Neural Lower Quadrant (N2), Foundations of Fascial Counterstrain (F1), Neural Upper Quadrant (N1), Cartilage / SF dysfunction (MS3), Cranial Periosteum and Cartilage (CSS1)
Counterstrain Mastery Programs
CS Virtual Convention 2020, Counterstrain Convention 2019, CS Virtual Convention 2021
Bellamy Maud, Masseur kinésithérapeute ostéopathe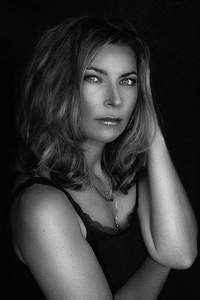 Passionnée de thérapie manuelle, j'ai toujours cherché à m'améliorer. Ce besoin d'obtenir le meilleur avec mes mains seule m'a naturellement amene vers les etudes de kinésithérapie. J'ai ainsi obtenu mon diplôme en 2004. Avide de connaissances, j'ai prolongé mon cursus en suivant les cours l'osteopathie structurelle. Je suis sortie diplomee en 2013. Des lors je savais que ce second diplome ne pouvait être qu'un tremplin et pas une finalité. J'ai continué à m'interroger sur les pratiques manuelles, à lire, mais aussi à me former. Mes recherches m'ont amenées à rencontrer le counterstrain et Brian Tuckey lors de sa première visite en France. J'ai trouvé dans sa méthode une fascinante façon de traiter mes patients en douceur et durablement. Et depuis je pratique le counterstrain au quotidien.