address
7385 Greendale Road
Windsor,
Colorado
80550
United States of America
CS Instructor Status
N/A

Introductory Courses
Arterial Dysfunction (AR), Visceral (VS), Lymphatic Venous Combined (2014), Myochains and Spinal Ligs (MS1), Neural Lower Quadrant (N2), Neural Upper Quadrant (N1), Periosteal Dysfunction (MS2), Cartilage / SF dysfunction (MS3), Foundations of Fascial Counterstrain (F1), Epidural Ligament Supplemental (N1 SUP), Cranial Periosteum and Cartilage (CSS1)
Counterstrain Mastery Programs
Counterstrain Convention 2019, CS Virtual Convention 2021
Doug Dewey, PT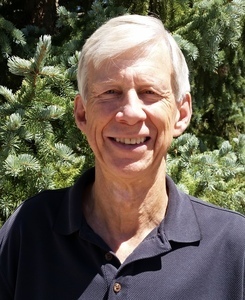 Doug has been in continuous practice since receiving his Bachelor of Science in Physical Therapy from the University of Colorado in 1970. He began specializing in manual treatment techniques in 1975, and has had extensive training in various forms of joint and soft tissue mobilization including Maitland Technique, Muscle Energy Technique, Manipulation, Cranial Sacral Therapy and Myofascial Release. In 1992, Doug was board certified as a Specialist in Orthopedic Physical Therapy (OCS), which he maintained for 20 years. Counterstrain training began in 1994 in a course taught by Dr. Jones and Randall Kusunose, PT. He has continued receiving training through the Jones Institute since. It is the primary, and often only, form of treatment used with every patient in Doug's practice. Counterstrain's ability to release soft tissue, joint and visceral restrictions makes it the most effective treatment technique that he has found in the treatment of painful conditions that often span decades of patient lives. After 50 years in practice, Doug is in "permanent semi-retirement" and plans to continue to use this valuable tool in helping patients as long as possible.