address
7023 Little River Turnpike Suite 400
Annandale ,
Virginia
22003
United States of America
CS Instructor Status
N/A

Introductory Courses
Foundations of Fascial Counterstrain (F1), Lymphatic Venous Combined (2014), Myochains and Spinal Ligs (MS1), Neural Upper Quadrant (N1), Visceral (VS), Periosteal Dysfunction (MS2), Arterial Dysfunction (AR), Neural Lower Quadrant (N2), Cranial Periosteum and Cartilage (CSS1), Cartilage / SF dysfunction (MS3)
Counterstrain Mastery Programs
CSA Module 1 Intro: Counterstrain and the Cranial Scan, CS Virtual Convention 2020, CSA Module 2: Counterstrain for the Visceral System, Counterstrain Convention 2019, CS Virtual Convention 2021
Charles Ottavio , PT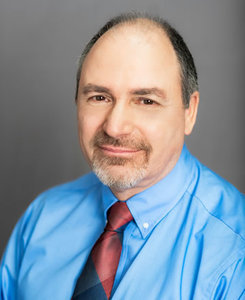 Chuck is committed to helping patients achieve their maximum potential – a mission he began 40 years ago. He knows that no two patients are alike and has mastered a broad range of techniques to ensure he can restore your physical function. He has the expertise to bring relief and restore mobility to kids, adults and those enjoying their golden years. He takes pride in his work and has a natural ability to make patients feel at ease, which helps them recover faster. Chuck's whole body approach incorporates a variety of manual techniques, modalities, progressive exercises, and education. His current mastery level studies with the Jones Institute and the Counterstrain Academy are evidence of his advanced knowledge.