address
7023 Little River Tpk
Annandale,
Virginia
22003
United States of America
CS Instructor Status
N/A

Introductory Courses
Foundations of Fascial Counterstrain (F1), Neural Upper Quadrant (N1), Neural Lower Quadrant (N2), Arterial Dysfunction (AR), Myochains and Spinal Ligs (MS1), Periosteal Dysfunction (MS2), Cartilage / SF dysfunction (MS3), Visceral (VS), Lymphatic Venous Combined (2014), Cranial Periosteum and Cartilage (CSS1)
Counterstrain Mastery Programs
CSA Module 1 Intro: Counterstrain and the Cranial Scan, CS Virtual Convention 2020, Counterstrain Convention 2019, CS Virtual Convention 2021
Jocelyn Day, PT, DPT, CMPT, FRCms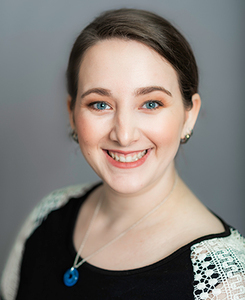 As a clinician, Jocelyn is dedicated to helping clients improve their quality of life. She believes that people shouldn't have to put their life on hold because of an injury and strives to help patients return to the activities they love. Jocelyn is determined to obtain the latest training and skills to provide the best and most up-to-date care for her patients. She has completed the NAIOMT Certified Manual Physical Therapist (CMPT) certification, the Functional Anatomy Seminars' Functional Range Conditioning Mobility Specialist (FRCms) certification, as well as the KinetaCore Functional Dry Needling Level 1 certification. She continues to expand her treatment skills with further studies through Jones Institute Counterstrain, NAIOMT, and KinetaCore. Jocelyn graduated from The George Washington University with her Doctorate of Physical Therapy. After graduation Jocelyn worked for an outpatient physical therapy clinic through Medstar for 2 years participating in their Sports Pod mentorship program before joining the Orthopedic Physical Therapy of Northern Virginia team.