Felixstow,
SA
5070
Australia
CS Instructor Status
N/A

Introductory Courses
Foundations of Fascial Counterstrain (F1), Myochains and Spinal Ligs (MS1), Periosteal Dysfunction (MS2), Visceral (VS), Lymphatic Venous Combined (2014)
Counterstrain Mastery Programs
CSA Module 1 Intro: Counterstrain and the Cranial Scan, CS Virtual Convention 2020, Counterstrain Convention 2019, CS Virtual Convention 2021
Karen Custance, Physiotherapist, Grad Dip Phys (UK)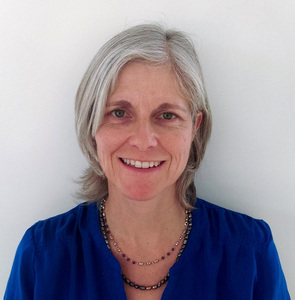 Coming from a physiotherapy background with over 30 years experience, I'm passionate about helping people with pain to get back to living and enjoying their life. I specialize in treating chronic and complex conditions of the body using Fascial Counterstrain. This multisystem approach is a gentle, yet powerful hands on therapy which helps to create the right environment for the body to heal itself. Combining this with Dru Yoga helps empower the individual and enhances their personal healing experience. Out of the clinic, I enjoy being active, out in nature, travelling and spending time with my husband, two teenage boys and rescue greyhound.