address
402 West Lake St PO Box 40
Friendship,
Wisconsin
53934
United States of America
CS Instructor Status
N/A

Counterstrain Certifications
CSC I
Introductory Courses
Foundations of Fascial Counterstrain (F1), Periosteal Dysfunction (MS2), Neural Lower Quadrant (N2), Lymphatic Venous Combined (2014), Arterial Dysfunction (AR), Visceral (VS), Neural Upper Quadrant (N1), Myochains and Spinal Ligs (MS1), Cartilage / SF dysfunction (MS3), Cranial Periosteum and Cartilage (CSS1), Epidural Ligament Supplemental (N1 SUP), Astrocytes, mediastinum & Sulcal Vessels (CSS2), Tendon-lymphatic Chains
Counterstrain Mastery Programs
CSA Module 1 Intro: Counterstrain and the Cranial Scan, CS Virtual Convention 2020, CSA Module 7: Counterstrain for the Musculoskeletal System, Part 1, Counterstrain Convention 2019, CS Virtual Convention 2021, CSA Module 2: Counterstrain for the Visceral System, CS Convention 2023
Kevin Beaver, PT, CSC I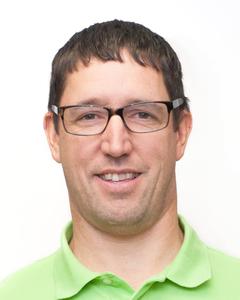 I am a Physical Therapist at Gundersen Moundview Hospital and Clinics in Friendship, WI. I grew up in southwestern WI and moved to the Adams-Friendship area when I started high school. I attended Gustavus Adolphus College and the University of the Pacific in Stockton, CA for my MSPT degree. After starting my career in our small hospital where we see a range of ages from Birth to Three kiddos up to retired folks of 100+ years old, in multiple settings, including a nursing home, home health, school system, sports coverage, and inpatient/swingbed populations, I used a good amount of manual therapy. I initially started taking classes including muscle energy, PNF, myofascial release, McKenzie protocols, Butler nerve glides and pain production concepts, Mulligan mobilization with motion/SNAGS, and progressing with fascial work through kinesio/Rock taping and associated IASTM and learned about Barrall visceral manipulation and craniosacral treatments. We started with Counterstrain in 2001, with my first class with Brian teaching SCS1 for the spine. This changed my outlook on dysfunction, tightness, and pain production. It has been a wild ride over the last 20+ years trying to learn the intricacies of anatomy and new concepts introduced that changed the way we treat and help all of our patients. Those folks that would be annual, returning patients with the same "bad" spot, that never got back to their prior level of function, were now meeting their goals and returning to full activities. I can't say enough about the teaching and learning that is taking place through the Counterstrain Academy and the Jones Institute. It is changing lives, not just symptoms!