address
1627 Hoffmaster Road
Knoxville,
Maryland
21758
United States of America
CS Instructor Status
N/A

Introductory Courses
Foundations of Fascial Counterstrain (F1), Lymphatic Venous Combined (2014), Neural Lower Quadrant (N2), Cartilage / SF dysfunction (MS3), Neural Upper Quadrant (N1), Periosteal Dysfunction (MS2), Myochains and Spinal Ligs (MS1), Arterial Dysfunction (AR), Visceral (VS), Cranial Periosteum and Cartilage (CSS1), Endplate Supplemental (MS2 SUP), Epidural Ligament Supplemental (N1 SUP), Astrocytes, mediastinum & Sulcal Vessels (CSS2)
Counterstrain Mastery Programs
CS Virtual Convention 2020, Counterstrain Convention 2019, CS Virtual Convention 2021
Justin Green, LMT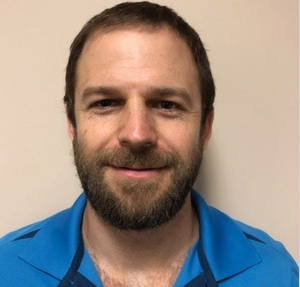 Justin Green, LMT Justin Green (Genesis Health and Wellness) completed his Massage and Hydrotherapy program from Florida School of Massage, in Gainesville Florida, in 2010. He is Board Certified in Therapeutic Massage and Bodywork through National Certification Board for Therapeutic Massage and Bodywork since 2010. He has been practicing Massage/Manual Therapy for over 9 years and most of that time was spent working with Chiropractors and Physical Therapists. Justin's drive to continue his knowledge of manual therapy led him to meeting Brian Tuckey and start taking Fascial Counterstrain courses. He has taken many Continuing Educational courses since becoming a Licensed Massage Therapist but has found that none of them can compared to the benefits patients receive after Fascial Counterstrain. He started his first FCS course in 2018 and has completed all of the current courses available. Prior to Massage School, he graduated from University of Colorado at Boulder with a Bachelor of Arts in Studio Arts and he recently graduated from Mount St. Mary's University with a Master of Science in Sports Management in 2018. Besides his knowledge of massage and manual therapy, he has a background in exercise, both therapeutic and strength/conditioning. He has a CrossFit Level II Trainer Certificate and has been a Level I Trainer since 2011. One of Justin's passions in life is health and fitness. He loves the fact that his career is focused on helping people feel better and reaching whatever health/fitness goals they are trying to achieve. This passion is also very important in his personal life and he has Counterstrain to thank for helping him to be able to continue his health and fitness goals.