address
2418 E Franklin Street Unit 115
Richmond,
Virginia
23223
United States of America
CS Instructor Status
N/A

Introductory Courses
Arterial Dysfunction (AR), Neural Upper Quadrant (N1), Foundations of Fascial Counterstrain (F1), Visceral (VS), Myochains and Spinal Ligs (MS1), Neural Lower Quadrant (N2), Lymphatic Venous Combined (2014), Periosteal Dysfunction (MS2), Cartilage / SF dysfunction (MS3), Cranial Periosteum and Cartilage (CSS1)
Counterstrain Mastery Programs
CSA Module 1 Intro: Counterstrain and the Cranial Scan, CSA Module 2: Counterstrain for the Visceral System, CS Virtual Convention 2020, Counterstrain Convention 2019, CS Virtual Convention 2021, CS Convention 2023
Derek Metzler, MPT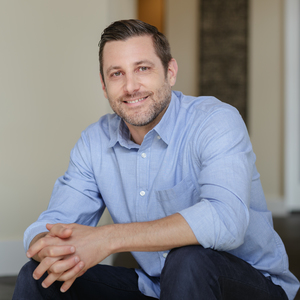 Derek is a physical therapist licensed in Virginia. His well-rounded professional training, life experiences, and compassionate nature enable him to provide a therapeutic environment that facilitates your return to an active, healthy, and vital lifestyle. Derek's philosophy is to continually strive for the best patient outcomes. Training & Specialties: Masters of Physical Therapy, University of Pittsburgh, 2000 Completed all current Fascial Counterstrain courses with the Jones Institute, as well as, Mastery Module 1 with the Counterstrain Academy Expert level MFR therapist and assistant instructor in John F. Barnes form of Myofascial Release (MFR™) 10-month post-graduate course on the Australian/Maitland model, and influences from NAIOMT, University of Virginia Direct Access Certification Coursework at the Institute of Physical Art Derek has developed a unique approach combining his professional knowledge, his intuition, and his passion for helping people to achieve their fullest potential.