Spokane,
Washington
99223
United States of America
CS Instructor Status
N/A

Introductory Courses
Periosteal Dysfunction (MS2), Arterial Dysfunction (AR), Neural Upper Quadrant (N1), Lymphatic Venous Combined (2014), Myochains and Spinal Ligs (MS1), Neural Lower Quadrant (N2), Visceral (VS), Cartilage / SF dysfunction (MS3), Foundations of Fascial Counterstrain (F1)
Counterstrain Mastery Programs
Counterstrain Convention 2019, CSA Module 1 Intro: Counterstrain and the Cranial Scan
Blondel Assonken, PT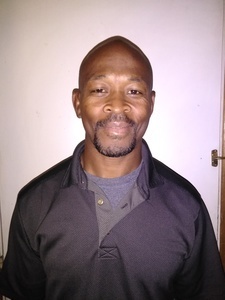 Blondel graduated from EWU with a Doctor of Physical Therapy in 2005. His training is very diverse and includes various manual therapy approaches. He has trained with the NAIOMT, the Mulligan institute, the Barral institute for visceral and neural meningeal work, and he is proficient with PRRT, PNT and TMR. Since moving to LHPT, Blondel was introduced to and has learned FCS and SCS and is now using it as his primary treatment tool. He loves to learn and find effective ways to help his patients. He enjoys spending time with his family and friends.