Spokane Valley,
Washington
99206
United States of America
CS Instructor Status
N/A

Introductory Courses
Myochains and Spinal Ligs (MS1), Neural Upper Quadrant (N1), Arterial Dysfunction (AR), Lymphatic Venous Combined (2014), Foundations of Fascial Counterstrain (F1), Neural Lower Quadrant (N2), Visceral (VS), Periosteal Dysfunction (MS2), Cartilage / SF dysfunction (MS3)
Counterstrain Mastery Programs
CSA Module 1 Intro: Counterstrain and the Cranial Scan, CS Convention 2023
Jeff Brooks, PT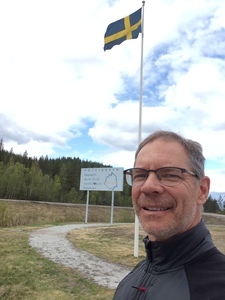 PT for over 25 years. Extensive experience in out patient, inpatient, Rehab and SNF, Home health, Traveling PT, and TBI/CVA. Currently overseeing the outpatient department at Rockwood Retirement South Hill and the PT department at Rockwood Whitworth. Strain Counterstrain training since 2013 with SCS 1, 2, and 3; Fascial Counterstrain since 2015. Core curriculum completed in 2020 including FCS Intro/foundation, FCS Nervous System 1 and 2; FCS Lymphatic/Venous, FCS Musculoskeletal 1, 2 and 3, FCS Arterial System, and FCS Visceral System. Counterstrain Acadamy Mod 1. Training continues...