address
3158 N Knoll Terrace
Wauwatosa,
Wisconsin
53222
United States of America
CS Instructor Status
N/A

Introductory Courses
Foundations of Fascial Counterstrain (F1), Periosteal Dysfunction (MS2), Neural Upper Quadrant (N1), Lymphatic Venous Combined (2014), Visceral (VS), Arterial Dysfunction (AR), Neural Lower Quadrant (N2), Myochains and Spinal Ligs (MS1), Cartilage / SF dysfunction (MS3), Cranial Periosteum and Cartilage (CSS1), Epidural Ligament Supplemental (N1 SUP), Astrocytes, mediastinum & Sulcal Vessels (CSS2)
Counterstrain Mastery Programs
CSA Module 1 Intro: Counterstrain and the Cranial Scan, CSA Module 3: Counterstrain for the Lymphatic/Venous System, CS Convention 2019 Mod 1, Counterstrain Convention 2019, CS Virtual Convention 2020, CS Virtual Convention 2021
Charmaine Singletary, MPT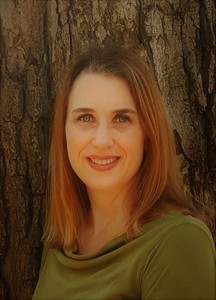 Charmaine graduated from Marquette University Physical Therapy program in 1996. Upon graduation, she had a special interest in spine and/or pelvis dysfunctions and disorders, which prompted her to study manual therapy techniques such as muscle energy technique. She took her first counterstrain class with the Jones Institute in 2004 and instantly fell in love with the ease, simplicity and profound results. She worked in a multi-disciplinary spine center for 15 years then opened her own practice in 2012 in order to serve a wider variety of diagnoses in addition to the spine. To date, she has taken every counterstrain class offered by the Jones Institute and has started taking Counterstrain Academy Mastery courses as well. Charmaine has a genuine interest in providing a service that assists the body to heal itself.