address
9077 Shady Grove Ct
Gaithersburg,
Maryland
20877
United States of America
CS Instructor Status
N/A

Introductory Courses
Lymphatic Venous Combined (2014), Foundations of Fascial Counterstrain (F1), Myochains and Spinal Ligs (MS1), Periosteal Dysfunction (MS2), Arterial Dysfunction (AR), Visceral (VS), Neural Upper Quadrant (N1), Neural Lower Quadrant (N2), Cartilage / SF dysfunction (MS3), Endplate Supplemental (MS2 SUP), Cranial Periosteum and Cartilage (CSS1), Epidural Ligament Supplemental (N1 SUP), Astrocytes, mediastinum & Sulcal Vessels (CSS2)
Counterstrain Mastery Programs
CSA Module 1 Intro: Counterstrain and the Cranial Scan, CS Virtual Convention 2020, Counterstrain Convention 2019, CS Virtual Convention 2021
Laren Rusin, PT, DPT, CNS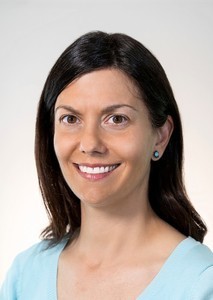 Laren graduated with her Doctorate of Physical Therapy from the University of Maryland Baltimore in 2008, and has been refining her manual therapy skills ever since, especially since discovering fascial counterstrain. She works in Gaithersburg in her own private practice, allowing 1:1 focus on her patients. In addition to treating patients with manual therapy, she is a Certified Nutrition Specialist, helping maximize her patient's total body health.