address
8221 Old Courthouse Road Suite 200
Vienna,
Virginia
22182
United States of America
CS Instructor Status
N/A

Introductory Courses
Neural Upper Quadrant (N1), Lymphatic Venous Combined (2014), Arterial Dysfunction (AR), Foundations of Fascial Counterstrain (F1), Neural Lower Quadrant (N2), Visceral (VS), Myochains and Spinal Ligs (MS1), Periosteal Dysfunction (MS2)
Counterstrain Mastery Programs
CSA Module 1 Intro: Counterstrain and the Cranial Scan, CS Virtual Convention 2020, CSA Module 2: Counterstrain for the Visceral System
Liz Bracken, PT, MS, CIMT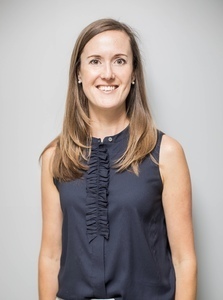 Liz Bracken PT, MS, CIMT received a BS/MS degree in Physical Therapy in 2003 from The Sage Colleges in Troy, NY. After graduation, Liz joined a practice near Dayton, OH that heavily emphasized manual therapy techniques and developed a passion for manual therapy that has inspired her since. This focus led her to become a Certified Integrated Manual Therapist in 2006 through Great Lakes Seminars. Liz continues to seek innovative courses in manual therapy including Fascial Counterstrain, Integrated Manual Therapy and Myofascial Release. For over 16 years, Liz has led successful clinics in Ohio and Northern Virginia with a key premise: highly skilled manual therapy is a powerful tool in helping people achieve stronger, healthier and more pain-free lives. Liz loves the diversity of the outpatient setting because each patient brings new challenges, goals and energy. Speaking of challenges, Liz is especially passionate about treating the head, spine and hip. By effectively combating dysfunction in these areas, she has seen remarkable improvements in patients' lives. Liz has been a part of the bicycle racing community in the Mid-Atlantic for several years and has helped many cyclists enjoy their sport even more. Liz is an avid runner and gets out on the bike with her family any chance she gets.