address
352 E. Ridgeway Ave.
Waterloo,
Iowa
50702
United States of America
CS Instructor Status
N/A

Introductory Courses
Periosteal Dysfunction (MS2), Lymphatic Venous Combined (2014), Foundations of Fascial Counterstrain (F1), Neural Upper Quadrant (N1), Myochains and Spinal Ligs (MS1), Arterial Dysfunction (AR), Neural Lower Quadrant (N2), Visceral (VS), Cartilage / SF dysfunction (MS3), Cranial Periosteum and Cartilage (CSS1), Astrocytes, mediastinum & Sulcal Vessels (CSS2), Epidural Ligament Supplemental (N1 SUP), Tendon-lymphatic Chains
Counterstrain Mastery Programs
CSA Module 1 Intro: Counterstrain and the Cranial Scan, CS Convention 2019 Mod 3, Counterstrain Convention 2019, CS Virtual Convention 2020, CS Virtual Convention 2021, CS Convention 2023
Kim Schonhoff-Reiter, M.S.P.T.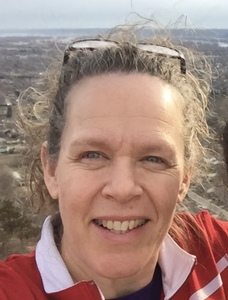 I received my Bachelor's of Science from Mundelein College in Chicago, IL. and then went on to receive my Masters of Science in Physical Therapy from Washington University School of Medicine in St. Louis, MO. I have been a Physical Therapist for 30 years and began practicing SCS after taking SCS 1 and SCS 2, over 17 years ago. I have since taken all available Fascial Counterstrain classes and Academy Classes, modules 1 and 3. I was part of the 2019, 2020 & 2021 Counterstrain Conventions which has allowed me to fine tune my skill set in an advanced environment. I am the owner of Body Basics Physical Therapy and I am committed to continue the learning process, allowing me to provide my patients the most updated treatment techniques to help them achieve their health care goals.