address
2490 Black Rock Tpke #444
Fairfield,
Connecticut
06825
United States of America
CS Instructor Status
N/A

Introductory Courses
Foundations of Fascial Counterstrain (F1), Neural Lower Quadrant (N2), Visceral (VS), Lymphatic Venous Combined (2014), Arterial Dysfunction (AR), Neural Upper Quadrant (N1)
Counterstrain Mastery Programs
CSA Module 1 Intro: Counterstrain and the Cranial Scan
Debra Spross, PT, MS, OCS, Cert MDT, CAPS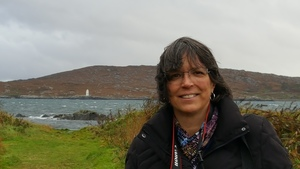 Debra is a Physical Therapist with over 40 years of experience whose numerous initials represent advanced training and certifications as an Orthopedic Clinical Specialist, a Certified McKenzie Practitioner, and as a Certified Aging in Place Specialist. Graduate of Ithaca College (BS in PT) and Long Island University (MS in Exercise Physiology), she is a lifelong learner and major fan of Counterstrain since meeting Dr. Jones in the 1980's. Works as an independent practitioner, having formed Stay Put Strategies, LLC in 2012, and as a member of the Rehabilitation team at YNHH in CT promoting healing from injuries and trauma, as well as wellness and health in one's life.