address
60400 Kangaroo Loop
Bend,
Oregon
97702
United States of America
CS Instructor Status
N/A

Introductory Courses
Periosteal Dysfunction (MS2), Foundations of Fascial Counterstrain (F1), Neural Lower Quadrant (N2), Lymphatic Venous Combined (2014), Visceral (VS), Arterial Dysfunction (AR), Neural Upper Quadrant (N1), Cartilage / SF dysfunction (MS3), Myochains and Spinal Ligs (MS1), Cranial Periosteum and Cartilage (CSS1)
Counterstrain Mastery Programs
CSA Module 1 Intro: Counterstrain and the Cranial Scan, CSA Module 2: Counterstrain for the Visceral System, CSA Module 3: Counterstrain for the Lymphatic/Venous System, CSA Module 4: Counterstrain for the Arterial System, CSA Module 5: Counterstrain for the Nervous System, Part 1, CSA Module 6: Counterstrain for the Nervous System, Part 2, CS Convention 2018 Mod 1, CS Convention 2019 Mod 1, CS Convention 2019 Mod 3, Counterstrain Convention 2019, CS Virtual Convention 2020, CS Virtual Convention 2021
Cathy McElevey, LAT, FAFS, SFMA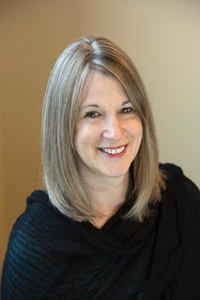 Cathy has been in the field of sports medicine for over 30 years, working in multiple professional and collegiate level sports, as well as at Nike World Headquarters for 15+ years. Fascial Counterstrain was the missing link for her patients. Once she learned this technique she uses it when treating a broad range of injuries, from acute on-field injuries to post-operative and post-concussion rehabilitation. It has changed her life and her patients' lives! She treats patients in Bend, OR.