address
4325 Laurel St. Suite #290
Anchorage,
Alaska
99508
United States of America
CS Instructor Status
N/A

Introductory Courses
Neural Upper Quadrant (N1), Neural Lower Quadrant (N2), Visceral (VS), Arterial Dysfunction (AR), Lymphatic Venous Combined (2014), Foundations of Fascial Counterstrain (F1), Myochains and Spinal Ligs (MS1), Periosteal Dysfunction (MS2), CSA Module 1 Intro: Counterstrain and the Cranial Scan, Cartilage / SF dysfunction (MS3), Cranial Periosteum and Cartilage (CSS1), Astrocytes, mediastinum & Sulcal Vessels (CSS2), Epidural Ligament Supplemental (N1 SUP)
Counterstrain Mastery Programs
CSA Module 2: Counterstrain for the Visceral System, CS Convention 2018 Mod 1, CS Convention 2019 Mod 3, Counterstrain Convention 2019, CSA Module 1 Intro: Counterstrain and the Cranial Scan, CSA Module 4: Counterstrain for the Arterial System, CS Virtual Convention 2020, CS Virtual Convention 2021, CS Convention 2023
Laura Regan, PT, DPT, COMT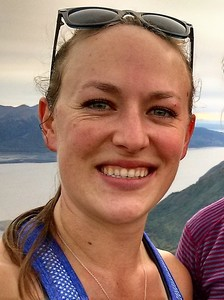 I became a Fascial Counterstrain (FCS) therapist because it changed my life. It eliminated my hay fever allergies and hip dysplasia symptoms without any medication or surgical intervention required. It is the fastest and most gentle technique I have seen yet in the medical field. It gives us as practitioners, the ability to treat causes and not just symptoms anymore. So many of us live with dysfunction daily, and this technique allows us to eliminate that from our lives without financially limiting us. I opened the first cash based physical therapy clinic, Peak Rehab LLC, in Anchorage in January of 2018 in order to care for my patients one on one without insurance red tape or interference. It has allowed for appropriate use of direct access, longer visit times, and fewer sessions needed to return people to their active and preferred lifestyles. My patients vary, including ultra-athletes, chronic pain clients, and even failed cases from the Mayo-Clinic. After completing my Doctor of Physical Therapy Degree (DPT) from the University of North Dakota, I continued to expand my education. I have completed hundreds of hours of continuing education. I am a COMT (Certified Orthopedic Manual Therapist) and have a 2 level Dry Needling certification through IAMT. I have completed training in Musculoskeletal Diagnostic Imaging and Postural Restoration Techniques. I have chosen to specialize in Fascial Counterstrain and continue to take courses yearly to be up to date with the best information to help my patients. Fascial Counterstrain is an area of medicine that is constantly updating its techniques with new research. Despite how far away we may live from each other, FCS therapists are always working together to evolve and improve our knowledge in order to change our patients' lives for the better. We are a community fighting to put our patients back in charge of their care, and we are doing it for the right reason, to truly help others.