Hood River,
Oregon
97031
United States of America
CS Instructor Status
In Training
Counterstrain Certifications
CSC I
Introductory Courses
Periosteal Dysfunction (MS2), Neural Lower Quadrant (N2), Lymphatic Venous Combined (2014), Visceral (VS), Arterial Dysfunction (AR), Neural Upper Quadrant (N1), Myochains and Spinal Ligs (MS1), Foundations of Fascial Counterstrain (F1), Cartilage / SF dysfunction (MS3), Endplate Supplemental (MS2 SUP), Cranial Periosteum and Cartilage (CSS1), Epidural Ligament Supplemental (N1 SUP), Astrocytes, mediastinum & Sulcal Vessels (CSS2)
Counterstrain Mastery Programs
CSA Module 1 Intro: Counterstrain and the Cranial Scan, CSA Module 2: Counterstrain for the Visceral System, CSA Module 3: Counterstrain for the Lymphatic/Venous System, CSA Module 4: Counterstrain for the Arterial System, CSA Module 5: Counterstrain for the Nervous System, Part 1, CSA Module 6: Counterstrain for the Nervous System, Part 2, CS Convention 2018 Mod 1, CS Convention 2019 Mod 1, CS Convention 2019 Mod 2, CS Convention 2019 Mod 3, Counterstrain Convention 2019, CSA Module 7: Counterstrain for the Musculoskeletal System, Part 1, CS Virtual Convention 2020, CS Virtual Convention 2021
Laura Pederson, LMT, PTA, JSCC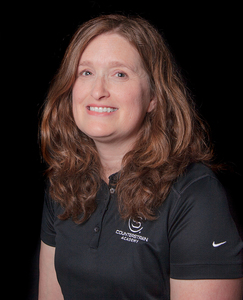 Laura was introduced to Counterstrain at a young age from repeated sports injuries. By the age of seventeen, she was working in a physical therapy clinic and was fortunate enough to work with amazing manual therapists that have shaped the therapist she has become today. Laura moved to The Columbia River Gorge in 1994 and started her career as a physical therapist assistant. She focused her career and continuing education on manual therapy, specifically osteopathic techniques. Laura has always been drawn to their holistic approach to the body. Her Counterstrain journey with The Jones Institute started in 1996 which has been a wonderful and fulfilling experience which she continues today with a focus on Fascial Counterstrain. In 2012, Laura earned her Board Certification in Strain & Counterstrain from The Jones Institute (JSCC). She decided it was time to transition from physical therapy to an independent Counterstrain practice under a massage therapy license received in 2013. Her passion for Counterstrain and hunger for learning led her to the Counterstrain Academy in 2014. Laura has completed all modules offered by the Counterstrain Academy and joined the Instructor Training Program in 2019. Fascial Counterstrain is a technique Laura has personally benefited from, truly believes in, and loves to work with. She feels blessed to be able to share it with you.