Felixstow,
South Australia
5070
Australia
CS Instructor Status
N/A

Counterstrain Certifications
CSC I
Introductory Courses
Periosteal Dysfunction (MS2), Myochains and Spinal Ligs (MS1), Visceral (VS), Foundations of Fascial Counterstrain (F1), Lymphatic Venous Combined (2014), Neural Lower Quadrant (N2), Arterial Dysfunction (AR), Neural Upper Quadrant (N1), Cartilage / SF dysfunction (MS3)
Counterstrain Mastery Programs
CS Convention 2018 Mod 1, CS Virtual Convention 2020, Counterstrain Convention 2019, CS Virtual Convention 2021, CSA Module 2: Counterstrain for the Visceral System, CS Convention 2023
Haydn Gambling, BAppSc.Physio, JSCCI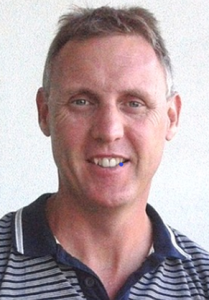 I graduated from the University of South Australia in 1989 with a Bachelor of Applied Science in Physiotherapy. I furthered my manual therapy education in North America before starting my own practice in Adelaide, South Australia in 1993 mostly treating musculoskeletal and sports injuries. By 1998, advanced manual therapy training in myofascial, visceral and cranial approaches allowed me to treat people with chronic dysfunctions of all systems within the body. Helping people with complex and chronic problems remains the primary focus of my practice today. In 2000, I founded the teaching facility the Manual Therapy Institute to disseminate knowledge to other practitioners and I've been teaching these classes in Australia and Europe for over 15 years. In 2008, I began assisting teaching counterstrain technique with the Jones Institute and became a certified instructor in 2014. I currently teach the Jones Strain Counterstrain curriculum in Australia. Over the last decade Counterstrain has become the principle technique used in our practice and the journey of learning and applying Fascial Counterstrain is ongoing.