Sun Prairie,
Wisconsin
53590
United States of America
CS Instructor Status
N/A

Introductory Courses
Periosteal Dysfunction (MS2), Myochains and Spinal Ligs (MS1), Foundations of Fascial Counterstrain (F1), Neural Lower Quadrant (N2), Visceral (VS), Lymphatic Venous Combined (2014), Arterial Dysfunction (AR), Neural Upper Quadrant (N1), Cartilage / SF dysfunction (MS3), Cranial Periosteum and Cartilage (CSS1), Epidural Ligament Supplemental (N1 SUP), Astrocytes, mediastinum & Sulcal Vessels (CSS2), Tendon-lymphatic Chains
Counterstrain Mastery Programs
CSA Module 1 Intro: Counterstrain and the Cranial Scan, CSA Module 3: Counterstrain for the Lymphatic/Venous System, CSA Module 7: Counterstrain for the Musculoskeletal System, Part 1, CS Convention 2018 Mod 1, Counterstrain Convention 2019, CS Virtual Convention 2020, CSA Module 4: Counterstrain for the Arterial System, CSA Module 5: Counterstrain for the Nervous System, Part 1, CS Convention 2023
Alise Dobrot, LMT, BCTMB, RDN, LDN, IFNCP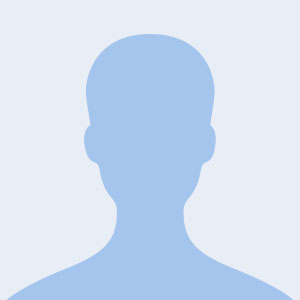 I own and operate a clinic that provides advanced integrative therapies in medical nutrition, massage, & bodywork. We deliver a personalized, whole body approach that helps the client balance, heal, and become Naturally Optimal! As as state licensed and nationally board certified massage therapist and bodyworker, I help clear body restrictions that inhibit physiological and structural function. Fascial Counterstrain is a critical skill to my practice. Other practice skills also include: traditional Swedish massage, stretching and posture improvement, PNMT – Precision Neuromuscular Therapy, nerve manipulation, visceral manipulation, lymphatic massage, trigger point therapy, muscle energy, myofascial release and mapping, ortho-bionomy, classic oscillatory osteopathy, cranial sacral therapy, clinic acupressure, reflexology, polarity, energy work, and applied kinesiology. I also have a Masters in Nutrition and am a Registered Dietitian and Integrative Functional Nutrition practitioner, I critically assess the patient and then develop a personalized holistic nutrition care plan that helps restore function and improve outcomes. Key clinical areas utilized include: nutrition-focused physical assessment; therapeutic diets; dietary supplements; mind-body modalities; and lifestyle-oriented practices.